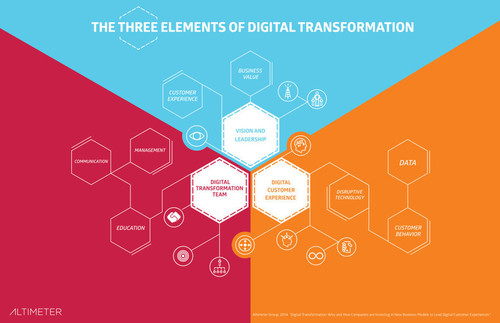 "What makes digital transformation so important NOW? Social, mobile, real-time, and other disruptive technologies are aligning like never before to necessitate big changes within organizations, forcing them to adapt in order to maintain relevancy."
craig daniels's insight:
Research is the key to understanding your customer's behavior and it's this research that will give your small business the edge over your competition.
Every small business needs to jump in with both feet and make the commitment to digital transformation.
See on www.altimetergroup.com