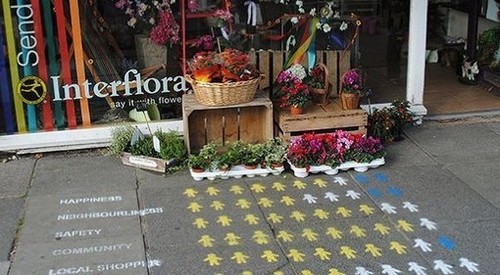 Researchers in England recently thought up different ideas for infographics and they created chalk drawings to reveal data on storefront sidewalks.
craig daniels's insight:
I love this idea for chalking in an infographic on the sidewalk outside your store.
If you do this make sure and video the making of it and get it onto your website and social media..
See on smallbiztrends.com