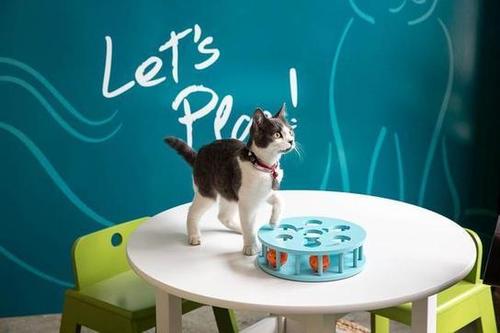 Yesterday morning, I found myself in an unlikely stand-off…at a cat café. The first ever cat café in North America opened in NYC, and animal lovers came from far and wide to catch a glimpse of the …
craig daniels's insight:
Think about how many times you've smashed your head (figuratively) against the wall looking for the next great marketing idea for your business.
Shout eureka and dance around in a circle because what Purina is doing to help get cute cats adopted also happens to be a great marketing campaign.
It's called the Purina One event mixing good feelings with networking and cats. what else do you need to know? Get out of your chair and create your own combo-event… Lets Do It!
See on the-wonderist.com